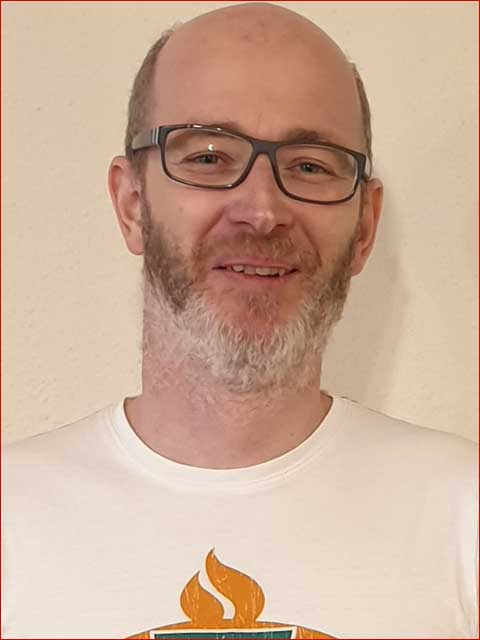 Cllr Wayne Battishill
Tel: 01823 975424
Cllr Wayne Battishill
[email protected]
Tel: 01823 975424
-
Wayne Battishill moved to Wellington in 2015 after living in Exeter for 38 years. He had been looking to relocate with his family. After his first visit to Wellington he instantly knew this was the perfect place for his family to grow. He now lives locally with his wife Richenda and son Robin.
Wayne has worked for the NHS for the last 16yrs in the Emergancy Department and have also been a reservist in the Army. These roles have given him the passion to serve the people in Wellington East Ward.
Since moving to Wellington Wayne have been passionate about bringing the community together in order to support one another and make Wellington a fantastic place to live. This inspired him to create the Cades Farm Facebook page; this is something he would like to expand as the councillor for Wellington East.
In his spare time Wayne can be found digging in a local allotment with his family. He enjoys walking his dog on the black down hills and cycling.
Wayne is delighted to serve the residents of Wellington East ward and will look forward to getting to know them and become a familiar approachable face around Wellington.
Cllr James Hunt
Tel: 01823 664400
Cllr James Hunt
[email protected]
Tel: 01823 664400
-
James has lived in Wellington for over 40 years and attended Court Fields until 1981 before doing 'A' levels at Somerset College then an Open University Computing degree. He presently works for Somerset NHS Foundation Trust.
Music is a big part of James' life particularly because he plays guitar in local band Best Kept Secret. He finds that learning songs, spending time with his fellow band members and performing for others is a very fulfilling pastime.
James feels honoured to be a member of Wellington Town Council as being involved in the town as a member of the council is rewarding and very interesting. Since being elected he has learned a great deal about Wellington and the challenges it faces. Now more than even before, James feels that we must all work together for the benefit of the town to make sure we meet those challenges.
He would recommend being a local councillor to anyone who wants to get involved and make a difference for the future of Wellington.
We live in a beautiful part of Somerset and one of the reasons he became a councillor was to help keep it that way.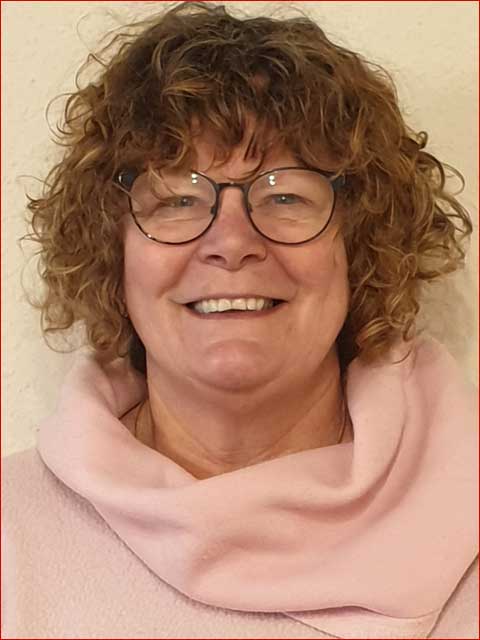 Cllr Nancy Powell-Brace
Tel: 07565 688827
Cllr Nancy Powell-Brace
[email protected]
Tel: 07565 688827
-
Nancy Powell-Brace followed a long line of teaching dynasty in her family as a Secondary school teacher of Drama for 32 years. After significant changes in Education policy she took early retirement and moved to Wellington 5 years ago. Once in the town Nancy immersed herself in many community activities and, with her sister-in-law, opened Odette's Tearoom on the High Street. Nancy brings a wealth of experience to her role as Town Councillor drawing on 17 years work with the teacher's union NASUWT as a Negotiating Secretary and Caseworker. Nancy is absolutely delighted to have been accepted on to your council.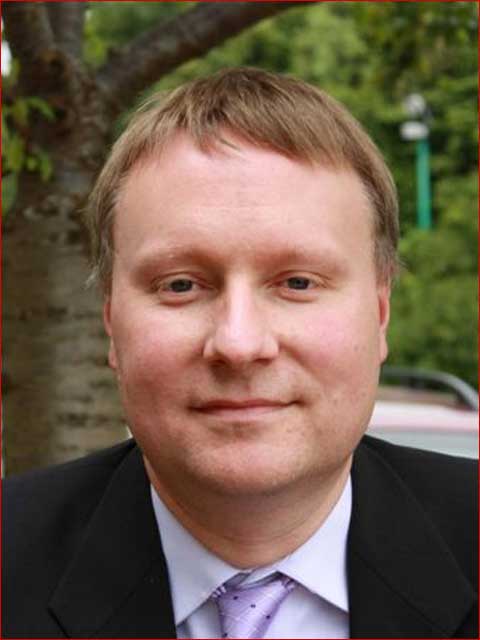 Cllr Ross Henley
Tel: 01823 665988
Cllr Ross Henley
[email protected]
Tel: 01823 665988
-
Ross lives in Wellington with his family and was educated in the town and has lived here for about 35 years. He has represented Wellington East for about 20 years on Wellington Town Council. His hobbies and interests are watching films at The Wellesley and watching sport. Ross says Wellington is a great place to live and he wants to support its future.
Ross is also a Somerset West and Taunton Councillor for the Blackdown Hills.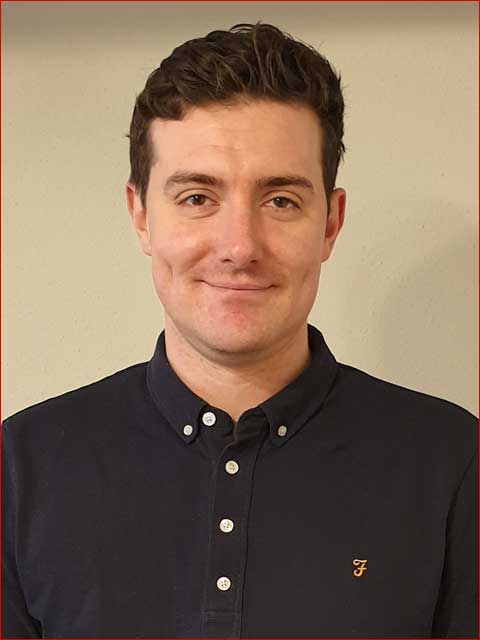 Cllr Chris Booth
Tel: 07956607829
Cllr Chris Booth
[email protected]
Tel: 07956607829
-
Chris has lived in Wellington since 2018 having lived in Taunton most of his life.
He is keen to ensure Wellington has more planning power and welcomes a more collaborative approach to giving Wellington residents a better voice.
He is also keen that Wellington has a strong voice in order to achieve its ambitions whilst retaining its unique identity.
Chris is also a member of Somerset West & Taunton Council and is the Executive Member of Community. He is very impressed by the dedication of the many voluntary and community organisations in Wellington and wants to see them supported and grow.
At 30 years old, Chris is keen to show that being a councillor is not only available to people of all ages but of all backgrounds and beliefs. He is also always happy to talk on any issue and how he can help.
Cllr Mark Lithgow
Tel: 01823 662540
Cllr Mark Lithgow
[email protected]
Tel: 01823 662540
-
Councillor Mark Lithgow has lived in Wellington since 1985 and is married and has 3 grown children, who were all educated in Beech Grove primary and Court Fields schools.
Mark's main reason for wanting to become a town councillor, is to be a voice for the residents of Wellington, especially for the more vulnerable residents such as the young or elderly. Mark hopes to help co-ordinate discussions between the groups of people that help them, such as the police or social services, to make the help more effective and to help keep the Wellington One Team sustainable.
He feels it is important to work collaboratively with the other councillors, regardless of their political party, to get the best for the people of Wellington.
As well as an interest in politics, Mark is also a Samaritan and has been for many years, is the President of the Wellington St John Ambulance Adult division where he helps to promote the volunteers and celebrates their achievements. Also Mark is a keen motorcyclist.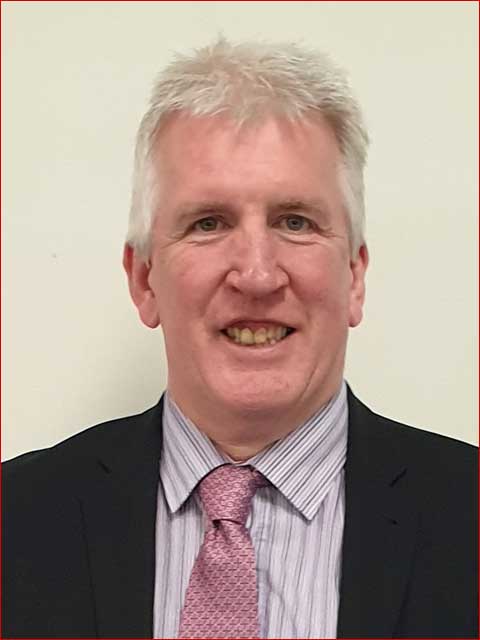 Cllr Andrew Govier
Tel: 01823 667589
Cllr Andrew Govier
[email protected]
Tel: 01823 667589
-
Andrew has lived in Wellington all his life and attended Linden Infants, Beech Grove and Wellington Schools. On leaving school he went to work for the Ministry of Defence at the Hydrographic Office in Taunton. He then spent two years working for the MOD in Bath before moving to the Charity Commission in Taunton.He currently works as a Financial Advisor.
He is married to Jackie and has two daughters.
Andrew became involved in local politics because he wanted to make things better for Wellington and Rockwell Green.
He has been very keen to promote the town and to get extra facilities for the local people. He led the campaign to save Wellington Playing Fields from the threat of development; he helped to get a new sports hall at Courtfields School and to get extra facilities at all of the town Primary Schools. He was successful in helping to save Wellington Youth Centre from possible closure and is now Chairman of the Committee that runs it.
Andrew is also a member of Taunton Deane Borough Council and Somerset County Council. He served as Mayor of Taunton Deane in 2003 and 2004 and as Mayor of Wellington from 2010 until 2012.
Andrew is a Christian and member of St. John's Parish Church.
Cllr Janet Lloyd (Mayor)
Tel: 01823 672877
Mayor Janet Lloyd
[email protected]
Tel: 01823 672877
-
Janet moved to the Wellington area from Dorset 30 years ago. Janet is married to Ian and they have two sons, Ben and Daniel. Janet has been a Wellington Town Councillor since 2007 and is currently the Mayor, a role she also carried out in 2014/16. Janet is a member of the Council's Environment and Open Spaces Committee, Staffing & Resources Committee and is Chair of the Allotments Committee. Janet became involved in local politics as she wanted to help the local community of Wellington and its residents. Janet is a former volunteer youth leader and is very keen to help the young people of the town. Janet has worked for both national and local government for nearly 30 years but now works in a Nursing Home in Wellington. Janet's hobbies include gardening and watching cricket. Janet is a member of Somerset Cricket Club and follows Somerset both at home and away. Janet was elected to Somerset West Taunton Council (East Ward) 2019.
Cllr John Thorne
Tel: 01823 663146
Cllr John Thorne
[email protected]
Tel: 01823 663146
-
John was elected in May 2015. He has previously served on Taunton Deane Council. John has lived in Wellington since the age of 10. He trained as a journalist on the Wellington Weekly News and worked for many newspaper groups in the westcountry before moving into a career in public relations. He also worked for a Home Office organisation recruiting volunteers aged 50 and over to use their life skills to help voluntary groups. Currently, John is a single parent to two young sons and works as a cleaner at an office and warehousing site. John has helped with campaigns for local people. He has also been a governor of the former Linden Infants School and served on the committees of Wellington Food Town and Wellington Carnival. John was chairman of a NHS watchdog group in Taunton Deane and was involved in the refurbishment of Wellington Cottage Hospital resulting in enhanced outpatient and new clinical services.John played football locally. He is a qualified football referee and continues to officiate most weekends of the season across Somerset, Dorset, and Devon. John has run his own businesses and is a former chairman of Wellington Chamber of Commerce. He feels strongly about the need to attract new jobs to Wellington alongside all the new housing development which has been going on, by encouraging new and existing enterprises and supporting major employers such as Relyon and Aerosols International to remain here, as well as the need to make the best possible use of the former Fox's factory sites. John is a former national trades union official. He enjoys using his life skills for problem resolution and directing people to organisations and/or individuals who can help them.
John also represents Wellington East as part of the Blackdown & Neroche Ward on Somerset County Council.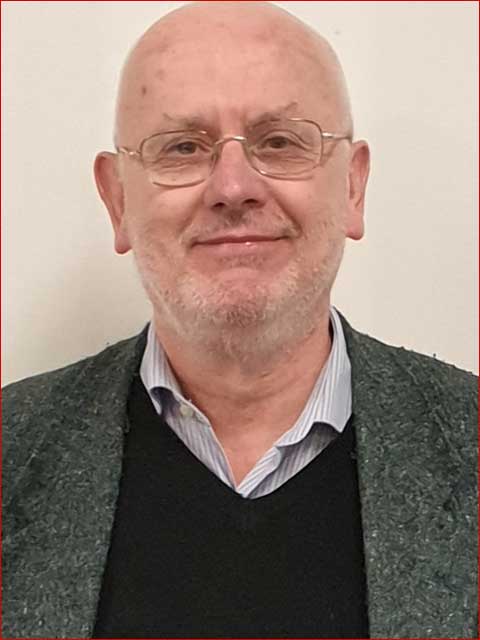 Cllr Mike McGuffie
Tel: 07922 83 17 33
Cllr Mike McGuffie
[email protected]
Tel: 07922 83 17 33
-
Mike has lived in the Wellington area for 19 years, first in Langford Budville and since 2010 in North Wellington and currently in Tonedale. Mike's career was in IT and auditing but for the last five years he has been a full time homemaker for his family. He has been a governor at his childrens' primary school and is active in the Local Friends of the Earth, Oxfam fundraising and Peace groups. He thinks Wellington is a lovely town and is interested in how we can make it more sustainable, improving the environment and reducing pollution while ensuring the homes and facilities people need are available.
Cllr Dean Bradley
Tel: 07980 963138
Cllr Dean Bradley
[email protected]
Tel: 07980 963138
-
Dean has lived in wellington since he was a child. Married with two children he has a vested interest in helping the Council maintain the excellent resources he, his family and the people of Wellington have benefited from over the years.
Currently still serving in HM Forces, Dean wishes to use the skills he has attained, hardworking attitude and team ethos, to maintain and improve the infrastructure and services to all that are fortunate enough to live in Wellington.
As a councillor, Dean is committed to working and engaging with residents and local groups to gage what works and what needs developing to benefit the town.
Dean is especially keen to ensure that all age groups are represented and have a voice to ensure all have access to facilities that they need.
Dean is a firm believer in preventative policing as well as the need to ensure all crimes and incidents are reported. With the community and police working together a clear intelligence picture can be achieved in order to ensure the best use of resources to combat the issues at hand.
Dean spends his free time keeping fit, coaching one of the many Wellington Football Club youth teams and chasing his ducks and chickens around the garden.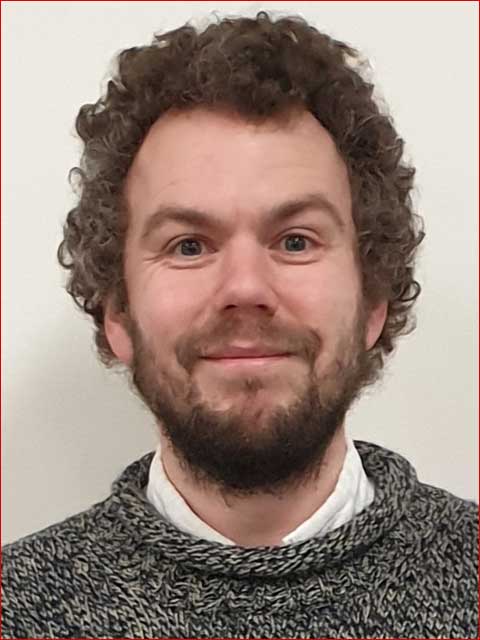 Cllr Sean Pringle Kosikowsky
Tel: 07443544946
Cllr Sean Pringle-Kosikowsky
[email protected]
Tel: 07443544946
-
Sean was born in Glastonbury, moved to the Taunton area to complete his degree and then moved to Wellington to raise a family in 2007. He is married to Charlotte and is the proud father of 4 children.
Sean has always wanted to integrate himself into Wellington's community. From serving on 3 school committees, assisting with many community events and is currently on the Wellington Flower Show committee. He has a deep desire to help make a positive change in the town, and keep its natural beauty so that it can be enjoyed for many generations to come.
Sean believes that the key to feeling happy, settled and safe resides within your surrounding community. In our technology driven times, it is easy to lose sight of that or feel that we don't belong, and so Sean wishes to help support, build and strengthen our community.
Sean looks forward with eagerness and excitement to learn more about the town, how it works and to preserve and better it, for all of its residents.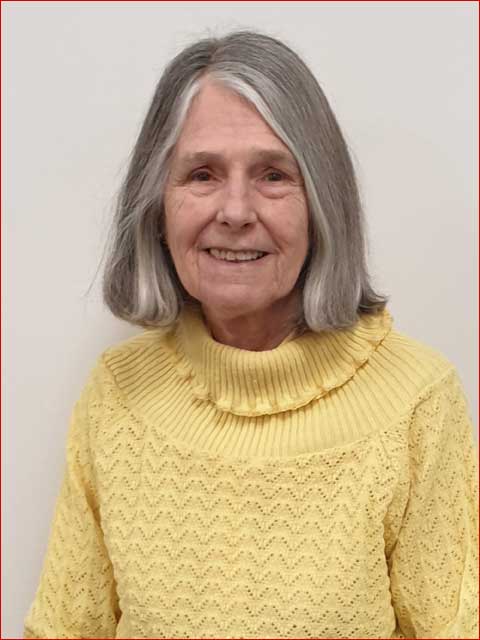 Cllr Vivienne Stock-Williams
Tel: 01823 673244
Cllr Vivienne Stock-Williams
[email protected]
Tel: 01823 673244
-
Vivienne worked professionally in both medical and business research before moving to the South West with her husband and son in 1999. Since then, she has worked in the voluntary and business sectors, becoming Town Councillor for Wellington West in 2003 and Town Mayor 2012-13. Whilst Mayor, Vivienne was delighted to resurrect, after a 40 years' interval, the ancient tradition of Beating the Bounds of Wellington.
Vivienne was also elected as a Taunton Deane Borough Councillor for Rockwell Green & West Ward in 2007 – currently representing the newly formed Wellington South Ward. As District Councillor she has been Executive Member for both Corporate Resources and, more recently, Leisure, Parks and Open Spaces. Vivienne was privileged to take on the role of Mayor of Taunton Deane during 2016/17.
As Town Councillor, Vivienne is a member of the Allotments, Community Safety, and Environment and Open Spaces Committees. She represents the Town Council as Governor of the Hospital of Sir John Popham and at Wellington School; and as a member of the Wellington Basins Volunteer Group, Wellington Twinning Association and Wellington in Bloom. Vivienne enjoys her work as a Trustee of Citizens Advice-Taunton and Taunton Heritage Trust, and across the age spectrum with Reminiscence Learning (the Archie Project) and local youth activities initiated by the Wellington One Team and Wellington Churches Together.
Vivienne is keen to encourage the local community to take a pride in Wellington and work together for the present and future well-being of the town.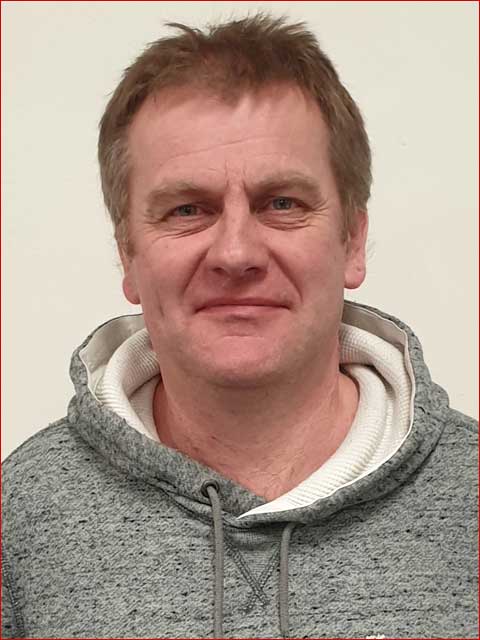 Cllr Marcus Barr
Tel: 01823 661817
Cllr Marcus Barr
[email protected]
Tel: 01823 661817
-
Marcus Barr is a Conservative Councillor for the Rockwell Green Ward. He has lived in the village for over 20 years and has represented the residents for the past four years on Wellington Town Council.
He recently started Rockwell Green Matters, a monthly publication and Facebook page, so that the people of the village had a voice and also some local information.
Since he's been on the Council he has reacted to your requests for a defibrillator, new dog-mess bins, gym equipment at Dobree Park playground and the only table-tennis table in Wellington!
He passionately cares about the community in Rockwell Green and how life there affects every resident.
He wants to see it continue to be properly represented and a great place to live.